Daniel Gary Busby
Daniel Gary Busby, M.M., D.M.A./UCLA has made a varied career as pianist, singer, conductor, teacher, administrator and music critic.
A versatile conductor. Dr. Busby's theatrical credits span both the musical theater and operatic genres—from Stephen Schwartz's Godspell to Igor Stravinsky's The Rakes Progress.
As conductor, Busby has toured Europe and South America, conducting in Berlin, Leipzig, Budapest, Vienna, Florence, Rome, Venice and Bogotá.
In May 2014, he conducted to sold-out houses at Portland Opera's Keller Auditorium in PO's enthusiastically received The Pirates of Penzance,  directed by Bill Rauch. He is a frequent music director/conductor for the Oregon Shakespeare Festival, having musically directed, conducted, or supervised OSF's productions of The Music Man, She Loves Me, The Pirates of Penzance, as well as staged readings of La Cage aux Folles and Falsettoland.
In the summer of 2012, Dr. Busby served as music director/conductor of Manson's Girls, a new musical developed by the Drama Department at UCIrvine in conjunction with New Musicals, Inc. (formerly the Academy for New Music Theater—ANMT). Read more at ABC7.com and BroadwayWorld.com.
Busby was Principal Conductor for the Los Angeles Civic Light Opera (Civic Light Opera of South Bay Cities) from 2009 to 2011. With Artistic Director Stephanie Coltrin he collaborated on CLOSBC productions of Seussical, the Musical, Bark! The Musical, 1940s Radio Hour, and She Loves Me. Other Los Angeles credits include musically directing and co-producing Oh My Goodness! It's Paul Lynde, and The Big Show with Ester Goldberg, starring Michael Airington.
Dr. Busby is much sought after as a vocal coach, singing teacher and clinician. His students are currently performing leading roles on Broadway, National Tours, in Europe and in Asia, as well as in several regional productions in Southern California. He is a frequent Master Class teacher in the Southern California region.
His professional directorial debut with the cult hit, Saucy Jack and the Space Vixens, garnered him praise as a director and remained an LA Times Pick of the Week for over three months.
Before joining the faculty of UCIrvine in 2003, Dr. Busby was the Associate Director of the Ray Bolger Program in Musical Theater in the School of Theater, Film and Television at UCLA, working with Broadway legends Karen Morrow and Nancy Dussault. Previous to that, he was a member of the faculty of the Thornton School of Music at USC.
Busby has been an invited panelist for the Los Angeles County Arts Commission Grants Panel for several years. He wrote concert critiques for the Orange County Register from 1988-1989 and was the Administrative Director of the Master Chorale of Orange County, William Hall, Artistic Director, from 1989-1991.
Daniel Gary Busby was a conducting student of the late Samuel Krachmalnick (Metropolitan Opera National Company) and he studied singing with Gloria Lane (La Scala di Milano), Ruth Golden (New York City Opera) and Jane Paul (Vienna Folksoper). 
Busby has served as Chair of the Department of Drama since January 2013.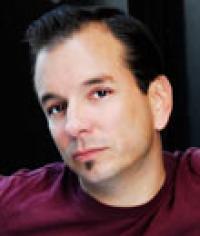 Degree:
D.M.A, University of California, Los Angeles