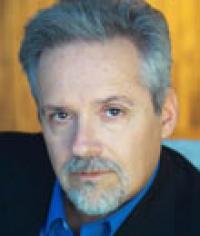 M.F.A. Acting, New York University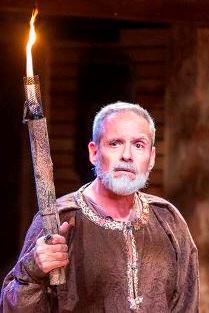 Gloucester in King Lear, New Swan Shakespeare Festival, 2013
Richard Brestoff on Camera
In the land of the imagination this is the difference between a craftsman and an artist: a craftsman knows where everything in that land is. An artist too knows where everything in that land is, but still gets lost there.
In the graduate acting program Richard teaches personalization (which focuses on expanding the actor's expressive range), scene study, acting for the camera and professional preparation. In the undergraduate program, Richard teaches acting for the camera. In the Spring of 2010, Richard was the Showcase director for the graduating MFA actors as he was in 2009 and 2008.
Click here for a few words from Richard Brestoff.
In the Winter of 2012 Richard performed the role of Shylock in the UCI production of Merchant of Venice in UCI's new mini-Elizabethan theatre christened The New Swan Theater. For this performance he was nominated for a Falstaff Award for Best Performance, Male along with, among others, Kevin Spacey and actors from the Royal Shakespeare Company and England's National Theatre.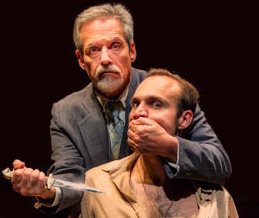 Shylock in Merchant of Venice, UC Irvine, 2012
In the Summer of 2010, Professor Brestoff's fifth book on acting, The Great Acting Teachers and Their Methods, Volume 2 was published by Smith and Kraus. This new book examines Andre Antoine, Jacques Copeau and Michel Saint-Denis who represent a virtually unacknowledged yet powerful French influence on acting and actor training in the United States and abroad. American Realist teachers such as Elia Kazan, Uta Hagen and David Mamet, and two influential "outside-the-box" teachers, Anne Bogart twith her Viewpoints work and Keith Johnstone, creator of Theatre Sports, are also featured. While differences among the various acting theories and practices are noted and analyzed, so too are exciting and unexpected connections among them revealed.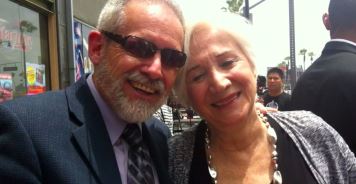 Richard with Academy Award winning actress Olympia Dukakis, his mentor and teacher, at her Hollywood Walk of Fame ceremony, 2013
Richard's other books are, The Camera Smart Actor, The Great  Acting Teachers and Their Methods, Acting Under the Circumstances and The Actor's Wheel of Connection.
Professor Brestoff holds an M.F.A. in Acting from New York University's School of the Arts and is a Phi Beta Kappa graduate of UC Berkeley's Dramatic Art Department. His teachers include Peter Kass, Olympia Dukakis, Joseph Chaikin and Kristin Linklater. Upon graduation from NYU, Richard worked for Joseph Papp's New York Shakespeare Festival, appearing on Broadway in Michael Rudman's production of Hamlet starring Sam Waterston.
Richard has acted in more than a dozen feature films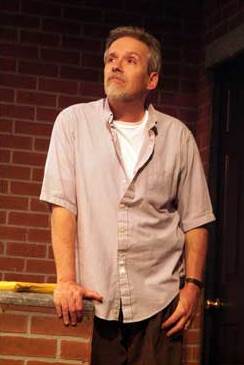 Proof, 2007
and over thirty network television shows including, My Favorite Year, The Entity and CBS' The Fugitive. In 1991 Richard appeared on the EMMY ballot for his guest-starring performance on the CBS television series, thirtysomething. In addition, Richard has acted off-broadway, in regional theater and on radio.
His professional affiliations include the American Federation of Television and Radio Artists, Actors Equity Association and the Screen Actors Guild. He is also a voting member of the Performers Branch of the Academy of Television Arts and Sciences (EMMYS). In 2014, Richard served for the 15th time as a Primetime EMMY Awards Judge.
Richard appears as an on-camera expert commentator and analyst for a 2008 documentary entitled, Great American Masters of American Acting Training: Lee Strasberg and Stella Adler.
Richard is listed in Who's Who in America, as well as Who's Who in the World.
In 2007 Richard played the father in the Tony and Pulitzer prize winning play, Proof at the Long Beach Playhouse. About the performance one reviewer wrote, "Brestoff's Robert gets better and better until a heartbreaking second act climax results in audible gasps."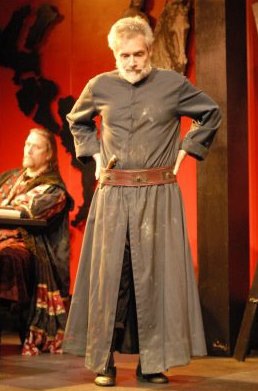 Machiavelli, 2006
In 2006 he appeared as Leonardo DaVinci in Robert Cohen's play, Machiavelli at the Hayworth Theater in Los Angeles.
In 2005 Richard acted in Bryan Reynolds' play Woof, Daddy which toured three cities in Poland. The magazine Warsaw Today, wrote of his performance, "As the father, Richard Brestoff was magnificent, like a Shakespearean anti-hero simultaneously loved and despised, he pushed the audience off the edges of their seats." Also in 2005 Richard was the recipient of the Claire Trevor School of the Arts Dean's award for Excellence in Teaching.
Curriculum Vitae
Books available at Amazon.com
Film and TV credits available at IMDb.com