Martin Katz
Martin Katz teaches Aikido and Stage Combat for UC Irvine's MFA acting program.  He began his Aikido training at the San Diego Sheriff's Aikikai in 1974.  Martin Katz Sensei is a 6th Degree Black Belt (Hombu Dojo) and has been the Dojo Cho (chief instructor) at Ryushinkan Dojo where he has taught children and adults since 1978, employing an eternal enthusiasm combined with a theatrical teaching style.  He has also guest instructed throughout the United States, Shodokan Dojo in Ljubljana, Slovenia and Tamagawa University in Tokyo, Japan.
Martin earned his MA in Drama (directing emphasis) from San Diego State University in 1982.  He has been on the faculty at San Diego State University, Grossmont College, and University of San Diego, and has been a guest lecturer at UC San Diego.
He has worked as a Fight Director for San Diego Repertory Theatre, Lambs Players (associate artist), Sledgehammer Theatre, New Village Arts Theatre, Gaslamp Theatre, North Coast Repertory Theatre, SDSU, USD, Grossmont College, The Old Globe Theatre and UC Irvine.  He has also worked as a director and actor in San Diego.
His philosophy is born of his love of the arts (Aikido and Theatre) and his reverence of all the teachers/students that have shared the path.
Domo Arigato.
Philosophy of Teaching
A phrase that has resonated with me is: to hear is to forget, to see is to remember, to do is to understand.  In life and in teaching, my observation about learning is that much of what we hear we forget, a lot of what we see we remember but most of what we do we understand.  Perhaps it could be said that our most valuable knowledge is experience.  I have always hoped to give to my students the opportunity to engage the intellect and physical to reveal the whole self and to engender a sense of wonder about their world. 
Education should foster curiosity, which fosters growth, which fosters confidence, which leads to human intellectual, emotional and spiritual connections.  The essence of education, as in life itself should be the journey more than the end product.
Years ago, my first Aikido Sensei (teacher) gave me this advice after watching me teach a class of children: "Teach the art through your own personality and don't worry how much your students learn but rather how much they enjoy. If they enjoy then learning takes care of itself."  This became words to live and teach by.
Throughout my own lifetime of education one of the most important things I have learned is how to learn. So, as a teacher, I have always taken to heart a purpose that students in my classes will learn if they enjoy the process.  This can be achieved by creating an environment based on mutual respect; where the ability to listen and to share each other's point of view is practiced with a sense of pleasurable exhilaration.
Years ago an eight year old student of mine was asked during his Orange belt test, "What is the meaning of life?"  He responded, "To live!"  I have found that being a teacher; I'm in a greater position to learn more from my students than I can ever hope to teach them.  For that I am most fortunate and grateful.
--Martin Katz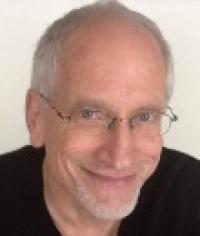 Title:
Continuing Lecturer, Graduate Movement & Stage Combat
Specialization:
M.A. San Diego State University