Mihai Maniutiu
Theatre director and writer Mihai Maniutiu graduated from the National University of Theatre and Cinema "I. L. Caragiale" in Bucharest (1978). He holds the title of Distinguished Professor in the Drama Department of the Claire Trevor School of the Arts and also teaches graduate theatre courses at the Theatre Department at Babes-Bolyai University in Cluj, Romania.
Professionally, Maniutiu is the Artistic and Executive Director of the National Theatre in Cluj, Romania. He has directed over eighty productions at important theatres in Romania and abroad (Great Britain, Belgium, Turkey), many of which have won awards for Best Director of the Year (1998, 2002, 2003, 2005), Originality (1991) and Best Production of the Year (1993, 1999). His production of Richard III was nominated in 1994 for Best Touring Production in Great Britain by Theatre Awards UK, and his production of Electra at the Radu Stanca National Theatre in Sibiu was awarded the Critics Prize at the National UNITER Gala in Bucharest in 2005, and the main three awards— Best director, Best leading actress, and Best adaptation of a classical text—at the 2008 International Classic Theatre Festival in Merida, Spain. His productions have toured in Great Britain, Belgium, France, Italy, Croatia, Turkey, Canada, Egypt, Austria, Hungary, Finland, Serbia, Brazil, South Korea, Israel, Cyprus, Macedonia and elsewhere.
Professor Maniutiu has also published several volumes of fiction and three books of theatre theory – Rediscovering the Actor, Act and Mimetic Representation, and On Mask and Illusion – in which he gives, from both aesthetic and philosophical perspectives, his personal views on the art of acting and directing. His volume of essays, The Golden Round, explores the theme of power in Shakespeare's plays.
Four illustrated books have been dedicated to Mihai Maniutiu's work as a director: The Trilogy of the Double, Maniutiu: Theatre Images by Cipriana Petre-Mateescu, Dancing on Ruins by Dan C. Mihăilescu, and Măniuţiu. The ever changing space by Cristina Modreanu, as well as a volume of critical comments edited by Mircea Morariu – Mihai Măniuţiu. Essential Visions.
Please visit Mihai Maniutiu's personal website at www.maniutiu.com for details, photos and videos.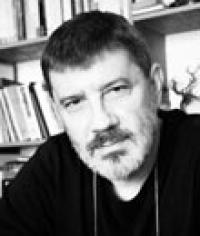 Title:
Distinguished Professor of Drama
Specialization:
Ph.D., National University of Theatre and Cinema, Bucharest