Celebrate UCI 2019
Visit the campus event page for more details and to register.
Saturday, April 20, 2019
8:30 AM to 2 PM
Arts Campus & Aldrich Park
Join us for Celebrate UCI, our annual spring open house for newly admitted students!
Experience our vibrant student life
Meet with academic units
Connect with other Anteaters
Enjoy a student-run outdoor festival filled with food, fun, and games
Take a tour of the campus and the residence halls
Celebrate UCI is a time where we come together as a community to open our doors and celebrate the arrival of our newest class of Anteaters! Bring your family and come enjoy the fun that can only be found at UCI!

Arts Events
Entire event: Arts Information Booth Open, Aldrich Park (near Humanities)
11:00 am: Arts Information Session, Winifred Smith Hall
12:00 pm: Open House Locations
Undergraduate Juried Exhibition, University Art Gallery & Room Gallery
MFA Thesis Exhibitions
Beall Center for Art + Technology
Production Studio
12:15 pm: Arts Campus Tours, check in at Winifred Smith Hall
---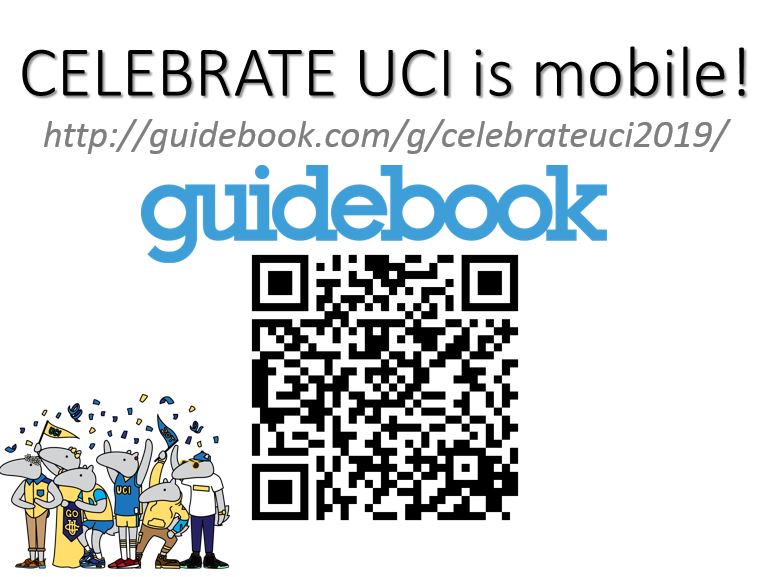 (click on the image to view the page)