Andrew Borba
Andrew Borba: Advanced acting; Shakespeare.
As a stage performer, Andrew has appeared in the South Coast Repertory productions of Sight Unseen; In the Next Room, or the vibrator play; Dead Man's Cell Phone and Lovers and Executioners. He also was part of a reading of Extraordinary Chambers during South Coast Rep's annual Pacific Playwrights Festival in 2009. Other stage credits include Private Lives, The Constant Wife and It's a Wonderful Life at the Pasadena Playhouse; Pericles and The Countess at The Old Globe; Medea and Dorian Gray at the Theatre @ Boston Court; Uncle Vanya at The Antaeus Company and Chalk Rep.; Noises Off at The Rubicon; The 39 Steps at La Mirada Theatre for the Performing Arts; Tranced at Laguna Playhouse; Closer at Berkeley Repertory Theatre and the title role in Richard III at the Shakespeare Festival of St. Louis. He has spent twelve seasons with The Chautauqua Theatre Company and four seasons with the Oregon Shakespeare Festival. He has also worked with Dallas Theater Center; Portland Stage Company in Maine; Long Wharf Theatre in New Haven, Conn.; Delaware Theatre Company in Wilmington; Hudson Valley Shakespeare Festival; and Hangar Theatre, in Ithaca, N.Y., among others.
Borba's film credits include The Sweet Life (2016); F. Gary Gray's Straight Outta Compton (2015); Taken 3 (2014); Interstellar (2014); Answers to Nothing (2011); Charlie Wilson's War (2007); Nine Lives (2005); Live from Baghdad (2002), Path to War (2002) and A Bright Shining Lie (1998). He also starred in the 2011 short film Dead in the Room.
His TV credits include recurring roles on ABC's Modern Family, CBS's Criminal Minds and Jericho, FX's The Shield, Lifetime's The Client List,, UPN's Star Trek: Enterprise, and guest appearances on more than 30 television series.
As a director, Borba helmed Go West! The Mythology of American Expansion, a multidisciplinary piece with more than 400 performers (dance, opera, theater, visual arts and a full symphony orchestra) presented in the historic 4000-seat Amphitheater at The Chautauqua Institution, Chautauqua, NY. He created and directed a multidisciplinary piece around Gorecki's 3rd Symphony, Symphony of Sorrowful Songs (2016) and directed Peter Boyer's Ellis Island (2015) both with Maestro Rossen Milanov and the Chautauqua Symphony Orchestra; He has directed Hamlet: The First Quarto at Los Angeles' Theatre of Note (multiple awards including Los Angeles Times: Critics Best 2003, 2 Garland awards (5 nominations), Ovation award nominee. Photos of this production, citations and quotes from Mr. Borba appear in the current New Cambridge edition of Hamlet: The First Quarto and referenced in The Arden's most recent edition of Hamlet: The First Quarto; Satisfy Me (Lillian Theatre, Hollywood); A Song of My Own (Hudson Theatre, Hollywood); Evolution, Skins and Bones and Right to Post, all by Ruth McKee (Chalk Repertory Theatre, Los Angeles); The Taming of the Shrew, The Comedy of Errors; The Philadelphia Story; Macbeth; Twelfth Night; Michael Gaston's Swimming Thru Abu Dhabi; Molly Smith Metzler's Carve and David West Read's Afterlove (Chautauqua Theater Company); Woyzeck (University of California, Irvine); A Midsummer Night's Dream (Juilliard); The Time of Your Life (USC's M.F.A. graduate acting program); Yankee Dawg You Die and Gargoyles (NYU's graduate acting program.)
As a text coach he has coached Shakespeare productions at The New Jersey Shakespeare Theater (Richard III) and The Pasadena Playhouse (As You Like It) and The Chautauqua Theater Company (12 seasons).
He has served on the faculty of University of Southern California; University of California, Los Angeles; University of California, Irvine; Juilliard; University of Tennessee; and New York University.
Andrew is the Artistic Director of the prestigious Chautauqua Theater Company and is a member of The Antaeus Theater Company. He is a cum laude graduate of Brown University, and received his MFA from New York University.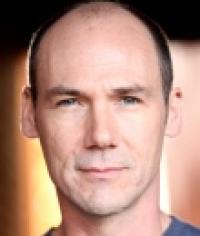 Title:
Associate Professor of Acting
Degree:
M.F.A. New York University