Daphne Lei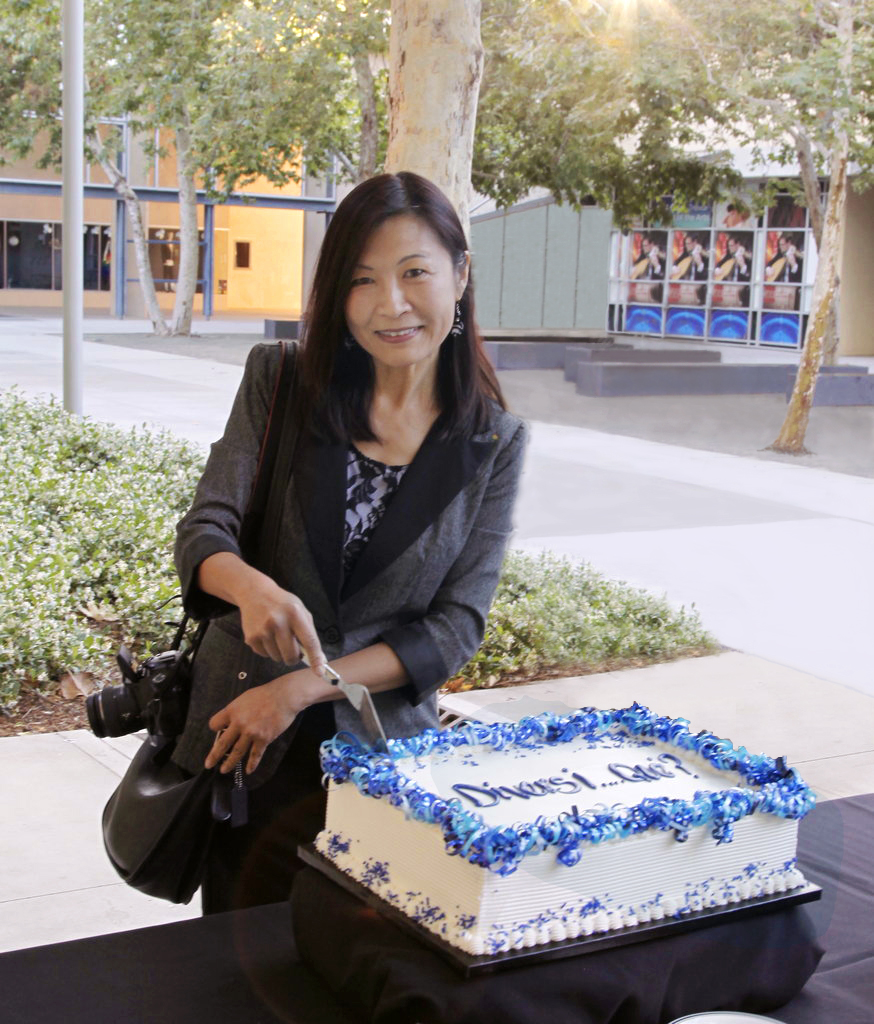 ¡Diversi…Qué?, Dramatic Transformations,
UCI, 2015
Biography
Ph.D. Tufts University 
Mellon Postdoctoral Fellow, Stanford University
My intellectual interest is the contact zone, where conflicts occur and solutions are sought, where hybridity is nurtured or resisted, where identity is challenged and performed. I focus on intercultural exchanges along the Pacific Rim, especially interactions between Asians and Asian Americans and negotiations between Asian and non-Asian cultures.
My book Operatic China: Staging Chinese Identity Across the Pacific (Palgrave, 2006) is an investigation of Chinese opera and identity performance in such geographical and ideological contact zones. Chinese opera is a symbol of eternal Chineseness for theatrical and paratheatrical performances by Chinese and non-Chinese in various geopolitical sites (nineteenth-century Chinatown of the Gold Mountain, late-Qing political reforms and actors' rebellions, Chinese Americans' amateur opera performance in California, Asian American theatre and global film market).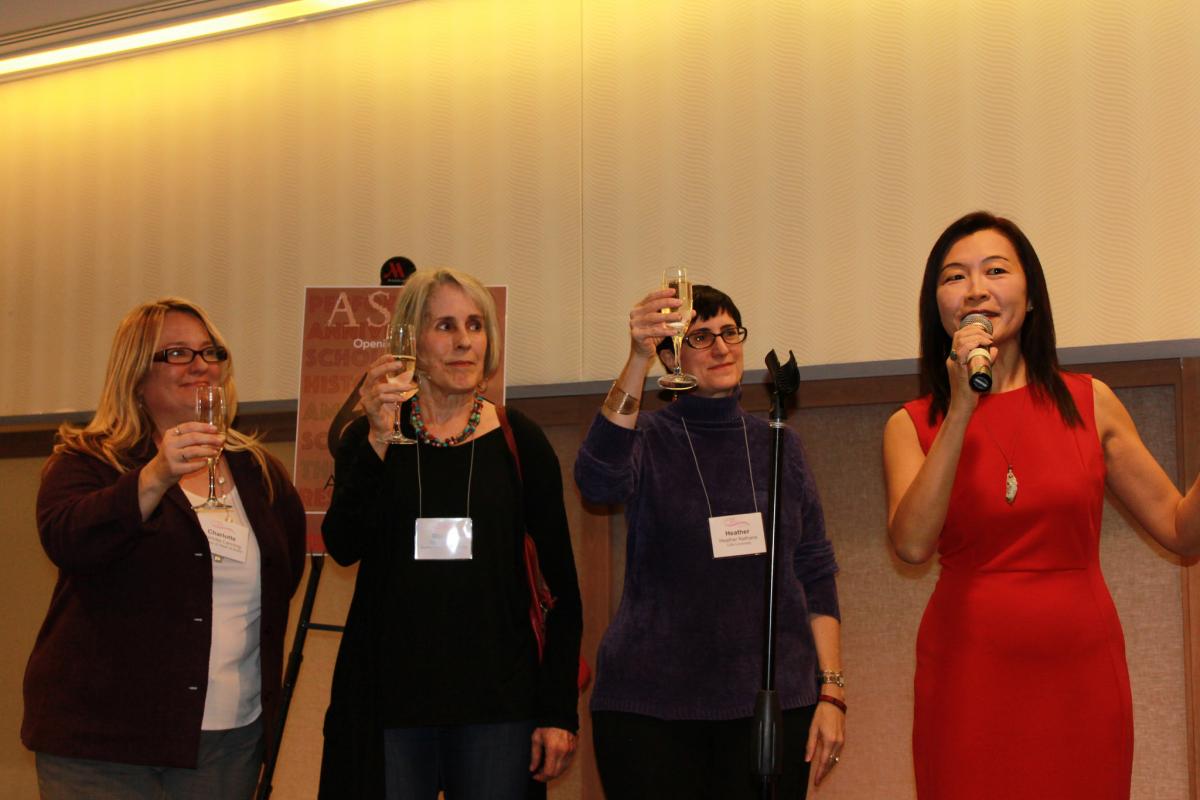 A special toast at the ASTR 60th Anniversary with former presidents,
Minneapolis, 2016 
Alternative Chinese Opera in the Age of Globalization: Performing Zero (Palgrave, 2011) is a study of "alternative Chinese opera," contemporary innovative forms of traditional operas on the Pacific Rim.  It provides an in-depth examination of local performances and balances discourse on the local and global, personal and political, national and transnational, tradition and innovation, center and peripheries, home and diaspora in the age of globalization. The alternative voices from the peripheries include Innovative Beijing opera in Taiwan, Cantonese opera in Hong Kong, Kun opera in California, and Robert Wilson's Beijing opera experiment in Taiwan.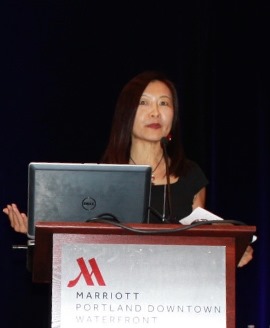 Presidential address at the
ASTR conference. Portland, 2015
I challenge students to open their minds, to think critically and globally. As an advocate for multiculturalism and diversity, I founded Multicultural Spring, a program that integrates multicultural and interdisciplinary performance into our regular curriculum (2017-present); I served as co-equity advisor from the Claire Trevor School of the Arts (2010 to 2014); I also created "Dramatic Transformations," an annual research-performance project to raise awareness of diversity through drama on the UCI campus (2012-present).
I have actively participated in the international discourse on performance and in professional societies.  I am the president of American Society for Theatre Research (ASTR) and will serve a three-year term (2015-2018).