Eli Simon
Simon is a thirty-year member of the Drama faculty, having served as Chair, and Head of Acting.  He is the founding Artistic Director and managing producer of New Swan Shakespeare Festival, an annual summer theater that features two of the Bard's finest plays in rotating repertory, in an intimate, 130-seat, mini-Elizabethan theater-in-the-round.  New Swan was voted the premiere theater company / playhouse in Orange County in 2017. Simon was awarded Theater Man of the Year in 2017 by the Daily Pilot / Los Angeles Times. 
For more information about New Swan:  http://www.newswanshakespeare.com.
Simon has directed productions across the country and overseas, specializing in the development of original clown shows and commedias, American classics, Shakespeare, and musicals. Theaters include the National Theater of Romania in Cluj, New Swan Shakespeare Festival, Utah Shakespearean Festival, PCPA Theatrefest, Illinois Shakespeare Festival, South Coast Repertory, Rude Guerilla Theatre, Magic Theatre, Merrimack Repertory Theatre, La Mirada, Western Stage, One Act Theatre, Intersection for the Arts, and the Orange County Performing Arts Center.
Critically acclaimed productions include The Merchant of Venice, Twelfth Night, King Lear, As You Like It, Macbeth, and The Tempest for New Swan, War of the Clowns, Clown Aliens, CLOWNZILLA: A Love Story (Critic's Choice, LA Times), CLOWNZILLA: A Holiday Extravaganza, The 39 Steps, On Borrowed Time (nine Drama-Loge awards including best direction and production), Fiddler on the Roof, Death of a Salesman, Merchant of Venice, City of Angels, Twelfth Night, Statements After an Arrest Under the Immorality Act, Golden Boy, Rimers of Eldritch, The Time of Your Life, as well as Threepenny Opera, Victor/Victoria and Noises Off, which were voted "Show of the Year" by theatre critics. Interdisciplinary productions pooling the talents of the Drama, Dance, and Music departments in the Claire Trevor School of the Arts include Into the Woods, Sunday in the Park with George, Sweeney Todd, West Side Story, Victor/Victoria, City of Angels, and Guys and Dolls.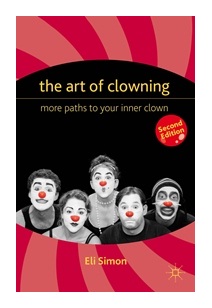 Simon is the author of The Art of Clowning, first edition, 2008 and second edition, 2012, published by Palgrave MacMillan. This book illuminates a complete system of clowning that encourages the exploration, expansion, and fortification of your distinct clown persona. A natural result of these investigations will be the development of original clown routines performed alone or in partnership with other clowns. If you are interested in exploring and inhabiting your unique clown persona, the techniques described herein demystify the process, yielding swift and deep access to the clown in you.
For more information about The Art of Clowning, second edition: http://us.macmillan.com/theartofclowning/EliSimon.
Simon is the author of Masking Unmasked, Four Basic Approaches to Acting, also published by Palgrave MacMillan. This book articulates four systems of mask acting – clowning, full face, half-face, and bag masks – that were developed and are currently taught by Simon at UC Irvine. Masking allows actors to experience one of the central objectives of high-level acting: the physical, vocal, emotional, and psychological inhabitation of another person. These techniques enhance an actor's range of playable characters by heightening spontaneity, vulnerability, and truth.
Simon was the creator and Artistic Director of CLOWNZILLA, an original clown troupe that featured silent clown shows. Their first production, CLOWNZILLA: A Love Story, premiered at Rude Guerilla Theatre in Santa Ana and subsequently toured to the Arezzo International Theatre Festival in Italy and the Gwacheon International Theatre Festival in South Korea. It also played at PCPA Theatrefest and The Muckenthaler Cultural Center in Fullerton. The troupe's second show, CLOWNZILLA: A Holiday Extravaganza premiered at Rude Guerilla Theatre and also played throughout California. For more information, please visit: http://eilsimon.com.
Simon served as Artistic Director of the California Commedia Troupe, dedicated to the creation and international touring of original commedias and masked performances. The troupe's first production, The Venetian Physician's Magician toured to international street theatre festivals in England, El Centro De Nuevos Creadores at La Sala Mirador, Madrid, and enjoyed a successful run at the Brea Improv in California. The troupe's second show, Vaudevillo II, returned to La Sala Mirador, where Simon created Vaudevillo III with a mixed cast of Spanish and American actors. Simon's adaptation of Servant of Two Masters, was produced at the Shakespeare Festival LA, Orange County Shakespeare Festival, the Court Theatre in West Hollywood, the Los Angeles Theatre Center, and invited to the International Theatre Festival in Edinburgh, Scotland.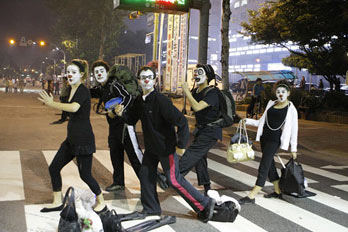 Simon with CLOWNZILLA in Korea
Simon was the co-founder of Pan Pacific Players' original touring production of Aristophanes' Birds in the DMZ. This project was created and performed over a three-year period with prominent South Korean director, Suk-Man Kim and the Korean National University of Arts. The play, set in Korea's DMZ, explored the struggle for sanctity in the face of international strife and misunderstanding. It fused traditional Korean Mask Dance Drama and music, with commedia, traditional and contemporary masks, and a myriad of diverse languages. Simon received a Pacific Rim Grant to support performances in South Korea and Italy.
Simon received a BA in Drama from UC Davis and an MFA in Acting from Brandeis University. He was a visiting professor of acting at UC Davis before joining the faculty at UCI. Current courses include inter-action, scene study, auditioning technique, mask acting, comedy, and clowning.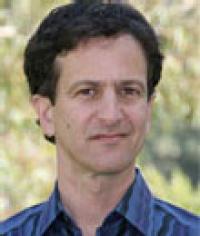 Title:
Chancellor's Professor of Drama
Degree:
M.F.A. Brandeis University