Marcia (Marcy) Froehlich
Marcy has designed costumes for a wide variety of venues, both in the US and abroad. For theater in Los Angeles, she has garnered seven Ovation nominations for her work, the most recent one for Gulf View Drive, at the Rubicon Theatre in Ventura, which won the award for Best Play (Large Theater) in 2017. For stage she has designed for various venues in the New York City and Los Angeles areas, including The Wallis, Opera Francais, Long Beach Opera (Orpheus and Euridice at an Olympic swimming pool), Reprise, and a national tour for McCoy Rigby (Camelot starring Michael York, then Lou Diamond Philips). For 12 seasons she has immersed herself in musicals at Sacramento Music Circus: some favorite shows include Hunchback of Notre Dame, Les Miserables, Big River, Pirates of Penzance, and Cats. She also designed two seasons at Central City Opera with the renowned director Ken Cazan. Before moving to Los Angeles she was the Associate Costume Designer on touring productions of Broadway's The Phantom of the Opera, and internationally was the Assistant Designer in Rome, Tokyo, and Rotterdam for Robert Wilson's multi-national opera The Civil Wars.
Her film and TV design includes Unbowed, Brake, the Unknown Cyclist, We Shall Remain (the PBS documentary on the Cherokee Trail of Tears), and the Miss America Pageant (every year since 2002). She has been the Assistant Designer on such noteworthy film and TV projects as The Master, The Road to Perdition, American Beauty, For Your Consideration, and Geppetto, (for which she received an Emmy nomination). Other design work includes Warner Brothers theme park in Germany, various commercials, documentaries, and industrials.
Marcy has exhibited her artwork in LA at the Dorothy Chandler Pavilion. She has an MFA from the University of Michigan, and has served on the Board of Directors, and Board of Trustees of the Costume Designers Guild. She has been a contributing author of articles on costume history for their magazine for 8 years, and she is co-author of the comprehensive costume sourcebook Shopping LA: The Insiders' Sourcebook for Film & Fashion. She has previousely taught at SUNY, New Paltz, Santa Barbara City College, UCLA, and was a Unit-18 lecturer at UC Irvine in 2015-16. www.marcyfroehlich.com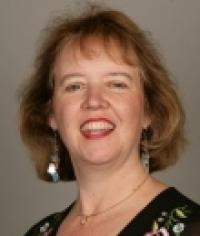 Title:
Associate Professor of Costume Design
Degree:
M.F.A. University of Michigan