Richard Brestoff
Richard Brestoff on Camera
In the land of the imagination this is the difference between a craftsman and an artist: a craftsman knows where everything in that land is. An artist too knows where everything in that land is, but still gets lost there.
In the graduate acting program Richard teaches personalization (which focuses on expanding the actor's expressive range), scene study, acting for the camera and professional preparation. In the undergraduate program, Richard teaches acting for the camera. In the Spring of 2010, Richard was the Showcase director for the graduating MFA actors as he was in 2009 and 2008.
Click here for a few words from Richard Brestoff.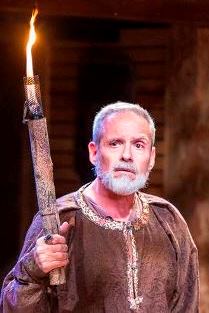 Gloucester in King Lear, New Swan Shakespeare Festival, 2013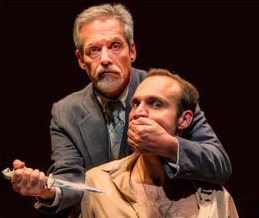 Shylock in Merchant of Venice, UC Irvine, 2012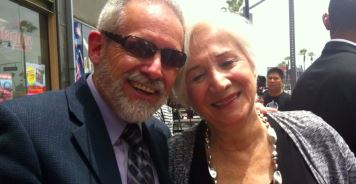 Richard with Academy Award winning actress Olympia Dukakis, his mentor and teacher, at her Hollywood Walk of Fame ceremony, 2013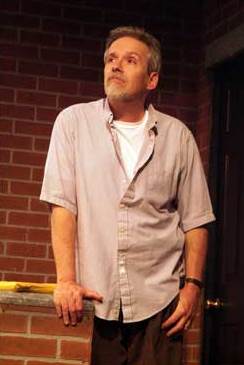 Proof, 2007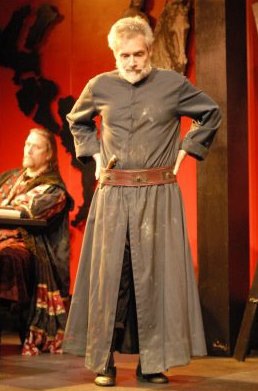 Machiavelli, 2006
In the Winter of 2012 Richard performed the role of Shylock in the UCI production of Merchant of Venice in UCI's new mini-Elizabethan theatre christened The New Swan Theater. For this performance he was nominated for a Falstaff Award for Best Performance, Male along with, among others, Kevin Spacey and actors from the Royal Shakespeare Company and England's National Theatre.
In 2018 Smith and Kraus published Richard's sixth and newest book on acting entitled, Thinking in Character, or Knocking on Hamlet's Door. This book details an approach to a role that allows actors to embody and ensoul a character through the discovery of the characters' thoughts and thought patterns. Ranging from Realism to Shakespeare this book presents a specific and practical process whereby actors can transform into character without losing touch with themselves thereby allowing them to realize the actor's ultimate goal of personalizing in character. As the book says, "If we have done our work well…when you knock on Hamlet's door he will not only open it for you, he will invite you in."
Richard's other books are, The Camera Smart Actor, The Great Acting Teachers and Their Methods (volumes 1 and 2), Acting Under the Circumstance and The Actor's Wheel of Connection.
Professor Brestoff holds an M.F.A. in Acting from New York University's School of the Arts and is a Phi Beta Kappa graduate of UC Berkeley's Dramatic Art Department. His teachers include Peter Kass, Olympia Dukakis, Joseph Chaikin and Kristin Linklater. Upon graduation from NYU, Richard worked for Joseph Papp's New York Shakespeare Festival, appearing on Broadway in Michael Rudman's production of Hamlet starring Sam Waterston.
Richard has acted in more than a dozen feature films and over thirty network television shows including, My Favorite Year, The Entity and CBS' The Fugitive. In 1991 Richard appeared on the EMMY ballot for his guest-starring performance on the CBS television series, thirtysomething. In addition, Richard has acted off-broadway, in regional theater and on radio.
His professional affiliations include Sag/Aftra, Equity and the Performers Branch of the Academy of Television Arts and Sciences where he serves as a Primetime EMMY judge.
Richard appears as an on-camera expert commentator and analyst for a 2008 documentary entitled, Great American Masters of American Acting Training: Lee Strasberg and Stella Adler.
In 2007 Richard played the father in the Tony and Pulitzer prize winning play, Proof at the Long Beach Playhouse. About the performance one reviewer wrote, "Brestoff's Robert gets better and better until a heartbreaking second act climax results in audible gasps."
Curriculum Vitae
Books available at Amazon.com
Film and TV credits available at IMDb.com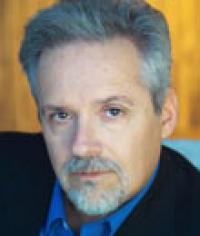 Degree:
M.F.A. Acting, New York University