Zachary Price
I am an interdisciplinary theater scholar and practitioner, who investigates the political, economic, and historical conditions that shape performance and cultural production. I also seek to understand how performance and cultural production shape, shift, disrupt, and reify cultural and political conditions and perhaps make it possible for us to transgress and transcend them, if only for a moment of theatrical or performance bliss. I find those moments, these days, most often in African American theater and Black performance, especially when those performances are approached as more than "one thing," as Fred Moten puts it. Thus, my thinking is informed by performance studies, especially the work of Richard Schechner, critical race studies, particularly the intersectional work of Kimberlé Crenshaw, Quare performance theory, as exemplified by the work of E. Patrick Johnson, and the theorizing practice of BLM performance in the interventions made by Shamell Bell and Funmilola Fagbamilia.
My current research project, Black Dragon, is an intertextual analysis of an intersectional project—Afro Asian performance across a series of platforms, including but not limited to film, theater, and new media, bringing to bear on some familiar works of art a focus on Black masculinity and how it was transformed by Black working class men in particular after World War Two through Asian martial arts. I explore how the stereotypes, tropes, and discourses of the Black male body and its sexed, raced, and embodied Otherness are redeployed as a new, complex, destabilizing Black male subjectivity in the late 20th century. Always fraught with tension, Black-Asian collaboration can be found in a series of films and performances that I analyze to tease out a new politics of the Black body that has been hiding in plain view in American media.
My publications have appeared in Theatre Topics, The Drama Review, The National Review of Black Politics, Journal of Asian American Studies, and The Postcolonialist. Works in progress include contributions to Sports Plays, Classics In and Out of the Academy: Classical Pedagogy in the Twenty-First Century, articles on Black theater and performance in Los Angeles, and Afro Asian trans-Pacific performance and cultural production in Japan (Black Tokyo).
Prior to joining the faculty at UCI, I was a tenure-track Assistant Professor in the Department of Performance Studies at Texas A&M University, College station and also taught in the Department of African American Studies at UCLA, where I was a Chancellor's Postdoctoral Fellow and an Assistant Researcher in the Bunche Center for African American Studies, where I co-authored the first Hollywood Diversity Report. I received a PhD in Theater Studies from UC Santa Barbara, an MFA in Drama from the New School University, and a BS in Performance Studies from Northwestern University.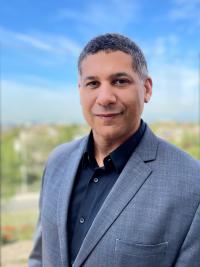 Title:
Assistant Professor of Doctoral Studies
Degree:
Ph.D. University of California, Santa Barbara