The Venetian Physician's Magician Vaudevillo
Servant of Two Masters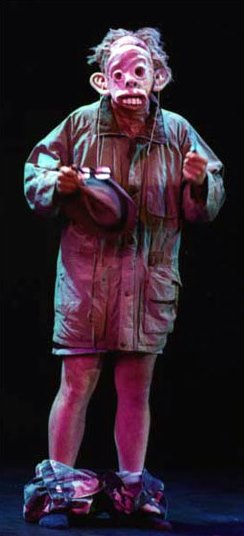 Eli Simon is the artistic director of the California Commedia Troupe, dedicated to the creation and international touring of original commedias and masked performances. The troupe's first production, The Venetian Physician's Magician, originated at UCI, then toured to the Brouhaha International Street Theatre Festival in Liverpool, El Centro De Nuevos Creadores at La Sala Mirador, Madrid, and enjoyed a successful run at the Brea Improv in California. The troupe's second show, Vaudevillo II, returned to La Sala Mirador, where Simon created Vaudevillo III with a mixed cast of Spanish and American actors.
Simon's adaptation of Servant of Two Masters, was produced at the Shakespeare Festival LA, Orange County Shakespeare Festival, the Court Theatre in West Hollywood, the Los Angeles Theatre Center, and invited to the International Theatre Festival in Edinburgh, Scotland.
Overall, 26 UCI actors were involved in these tours. They became a working professional company that attained international credits and glowing reviews.