Setting Dreams in Motion
New York City is ever-moving, marked by a quick flow of people and ideas. Many artists dream of calling it home, to submerge themselves in a life they have been anticipating. It is 6 a.m. in the sleepless city, and Isaiah Tadros, B.F.A. '20, having already been awake for several hours, stands in line outside of Pearl Studios awaiting his Broadway audition for the production, A Bronx Tale.
In his third year at UC Irvine, Tadros took part in the New York Satellite Program (NYSP): a four-week Broadway and New York City experience led by Musical Theatre Program Head in the Department of Drama, Dr. Myrona DeLaney, during Spring quarter each year.
DeLaney took over the program from Clayton Garrison — inaugural Dean of the school — in December 1996. Spring 2020 will be her 24th program. Under DeLaney's leadership, the program became more intimate and intensive, a "cohesive educational experience that moved our actors' thinking to that of a professional." Looking at the long list of successful NYSP alumni, including Alicia Albright (Frozen), Anthony Chatmon (Hadestown), Jenifer Foote (Tootsie), and most recently Cailen Fu (B.F.A. '18, Mean Girls), it is clear that the NYSP has had a positive effect on the success of UCI's students.
The program offers students the chance to experience elements of Broadway and off-Broadway theatre, and also allows them to live the life of an actor in New York as they begin their career in theater.
"At least a third of the students that do the New York Satellite Program move to New York," DeLaney observes, "They may only live there a year, but I always tell them, if you give it a year, you will always be grateful in your lifetime. It's a year, like a study abroad program, where you learn so much about yourself [when living] in Manhattan."
---
"...actors are willing to give their entire lives to a moment... that will stir the audience's soul."
---
For DeLaney, it is important that the students have an understanding of what "making it" in New York entails. She suggested that the students try to live as if they were "starving artists" to manage their time and their finances. This is an integral part of the program because the students learn to support each other, living together, in a community.​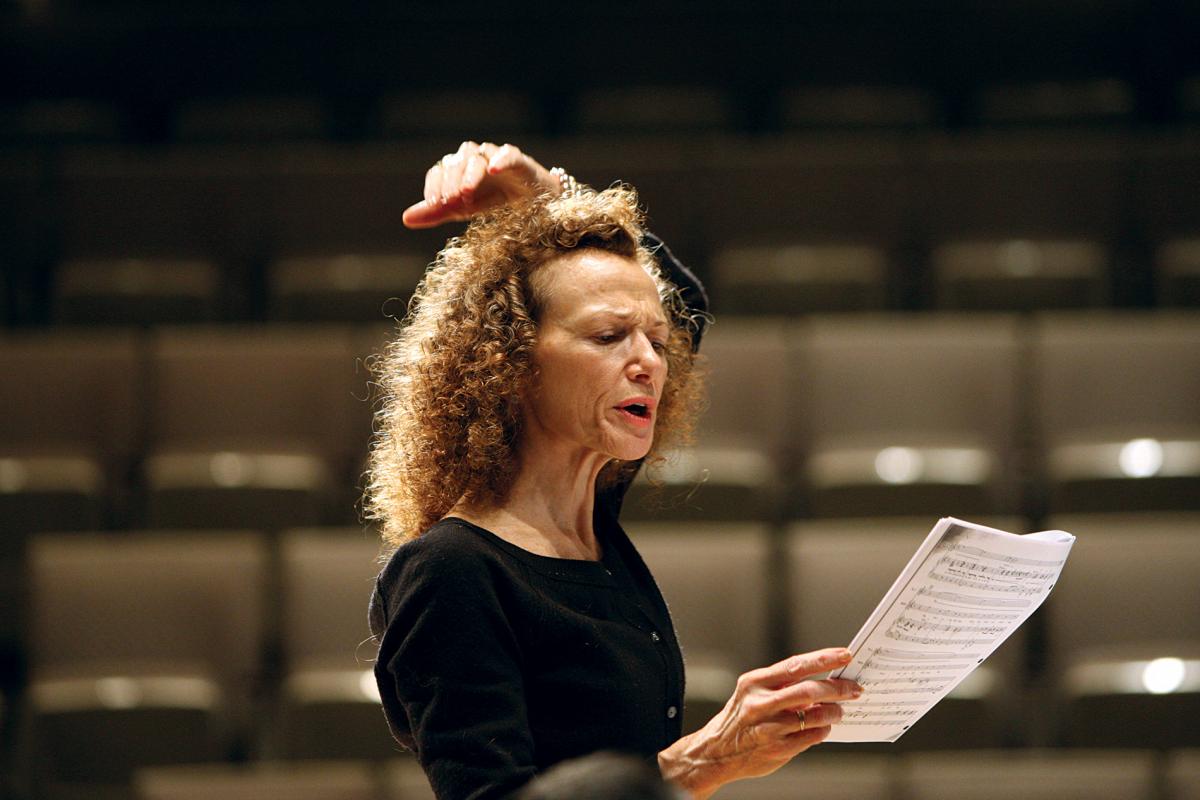 Students have the opportunity to work with Broadway agents, casting directors, choreographers, New York composers and lyricists, and UCI alums — now professional actors — to help them hone their skills as artists. "By meeting the casting directors," DeLaney stresses, "they begin to understand how the business works because you spend most of your time auditioning as an actor, rather than working, until you get into a show."
A boy and a dream
Tadros is a natural-born storyteller. His dreams of becoming an actor first developed as a sixth-grade student in his church's musical production of Joseph and the Amazing Technicolor Dreamcoat.
"I always knew I liked to entertain people when I was younger. I love to sing, act, dance, [and] I love to tell stories." Coming to UC Irvine, Tadros hoped to further develop his skills as an actor, preparing him for life in the business, whether pursuing TV and film in Los Angeles or Broadway musicals in New York.
For Tadros, the hustle and bustle of NYC were all too familiar; his family originates from New York. Still, Tadros was nervous about living there. It was a new experience, much different than anything he had encountered in California. NYSP successfully gave him the confidence he needed. 
"The fact that I can say that I lived in New York for four weeks kind of puts my mind at ease. If I can do it for four weeks, then I can do it for the rest of my life if I want to. The city is bustling, it [has] a different atmosphere than California. Trying to manage it all is very different."
A day on the job
Tadros would get up every day at 6 a.m. to prepare for the day's activities. He would shower, eat, then catch the subway to Pearl Studios.
"NYSP requires students to be 10 minutes early for our call times so that we can have a discussion with our faculty and with our professors, and then right away at 9 o'clock, we begin working. It has been something that's been instilled in the whole department ever since we began preparing for the program."
Each year the program varies, which allows the students from year to year to have their own unique experiences. The students are offered a variety of classes, including tap, hip-hop, and ballet, voice lessons, musical theater improv, casting director sessions, and monologue workshops. 
Generally, starting at 9 a.m., the students participate in different dance workshops to prepare them for dance calls — a dancer audition for a musical theater production. Around lunchtime, the actors have the opportunity to explore New York City, and later, participate in workshops taught by UCI alumni working on Broadway. These workshops are much like an audition: The students perform a monologue or a 32-bar cut — a song that lasts roughly 1:15-1:30 minutes — and then receive feedback from their teachers.
After the mock audition, students have a dinner break — a chance, again, to explore the city, or in the case of Tadros, to audition for his first Broadway production, Aladdin.
"We were in Pearl Studios and there was an audition for Aladdin, and I said, I am on my dinner break, I might as well just audition. I didn't hear anything back, but it was kind of cool to get my first Broadway audition in New York out of the way."
NYSP students are all required to audition for various shows and attend Broadway shows. Tadros saw several musicals including Mean Girls, Ain't Too Proud, Lion King, and Dear Evan Hansen.
In December 2019, perhaps because of his audition during NYSP, Tadros heard from a different casting director asking him to send in a self-tape for the role of Aladdin for their touring show. Being proactive in developing his acting career by taking part in the NYSP has allowed Tadros to receive new opportunities and exposure such as this.
Tapping into your heart
DeLaney finds great pride in seeing her students prosper during the program. "It's been an amazing journey for me to go on as well, to see how energized and alive our students become when they take on Manhattan. They can do more and achieve more and grow more than they ever thought they could. It gives me chills to speak about it because then they know they are capable."
During NYSP, Tadros connected deeply with a quote that UCI M.F.A. '02, Jenn Collela — recent cast member of Come From Away — shared with him:
"Actors are some of the most driven, courageous people on the face of the Earth … actors are willing to give their entire lives to a moment — to that line, that laugh, that gesture ... that will stir the audience's soul." —David Ackert
It takes strength and courage to be an actor, because there is little stability and a lot of rejection. But it is that first love, that rush that comes every time he walks on stage that keeps Tadros rooted in his dream. In his work both at UC Irvine and NYSP, Tadros has proven himself to be one of these devoted artists. "I think it is something you have to pour your entire self into. There are so many opportunities out there but limited spots. Something we talked about was always tapping your heart and making sure that your heart would shine no matter what."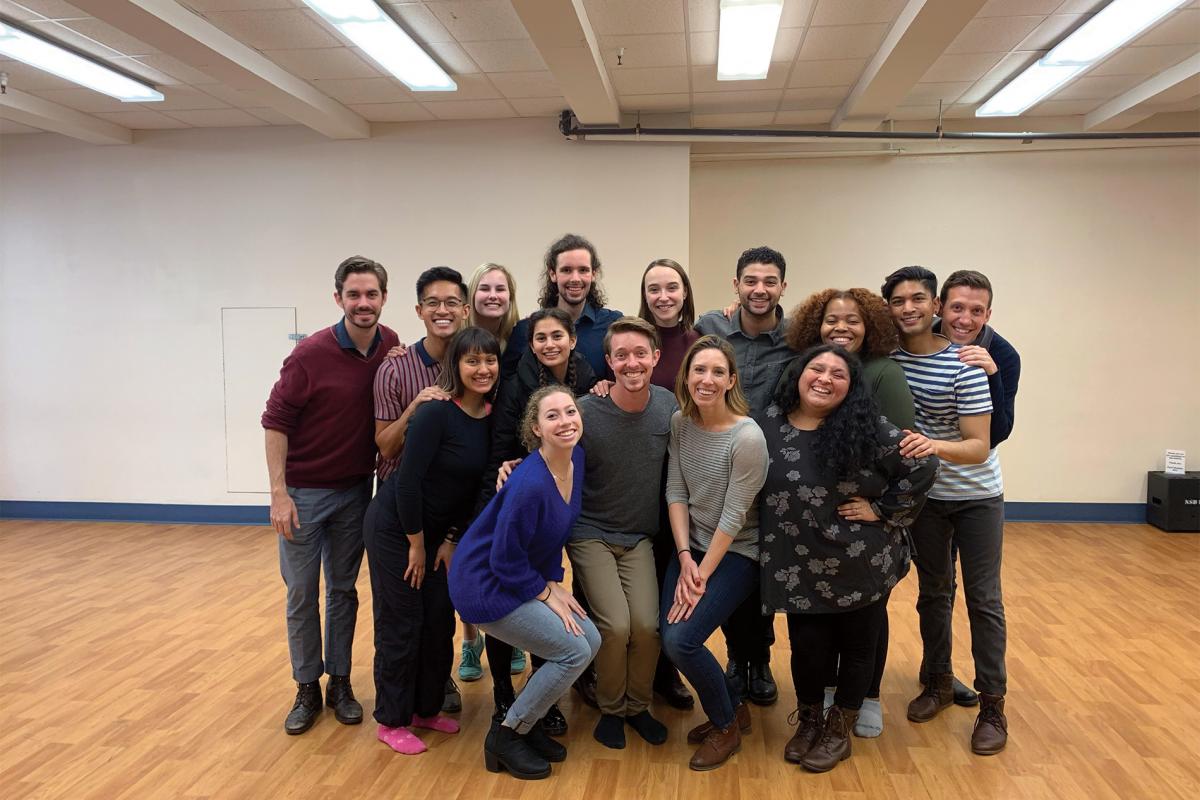 Learn more about the Department of Drama's New York Satellite Program on the website at
drama.arts.uci.edu
.
Please visit our secure direct giving page and make a gift to support Drama today!
CONNECT - Spring 2020